The iconic Cook's Bay Hotel of Moorea has completed its 2-year renovation works and is now open for guests to enjoy.
The hotel offers 38 suites, including 2 family suites, each equipped with a kitchenette and a spacious balcony to soak in the picturesque views.
The hotel's large mirror pool and stylish beach provide an exceptional outdoor relaxation space with breathtaking views of the Pacific Ocean.
The hotel's restaurant and bar, located at the end of the footbridge, offer a 180-degree view of Cook's Bay, the surrounding peaks,
and the Teavaroa Pass, providing an unparalleled dining experience.
The setting at Cook's Bay Hotel & Suites is truly unique and will leave you in awe.
We are excited to welcome you and make your stay in Moorea a memorable one.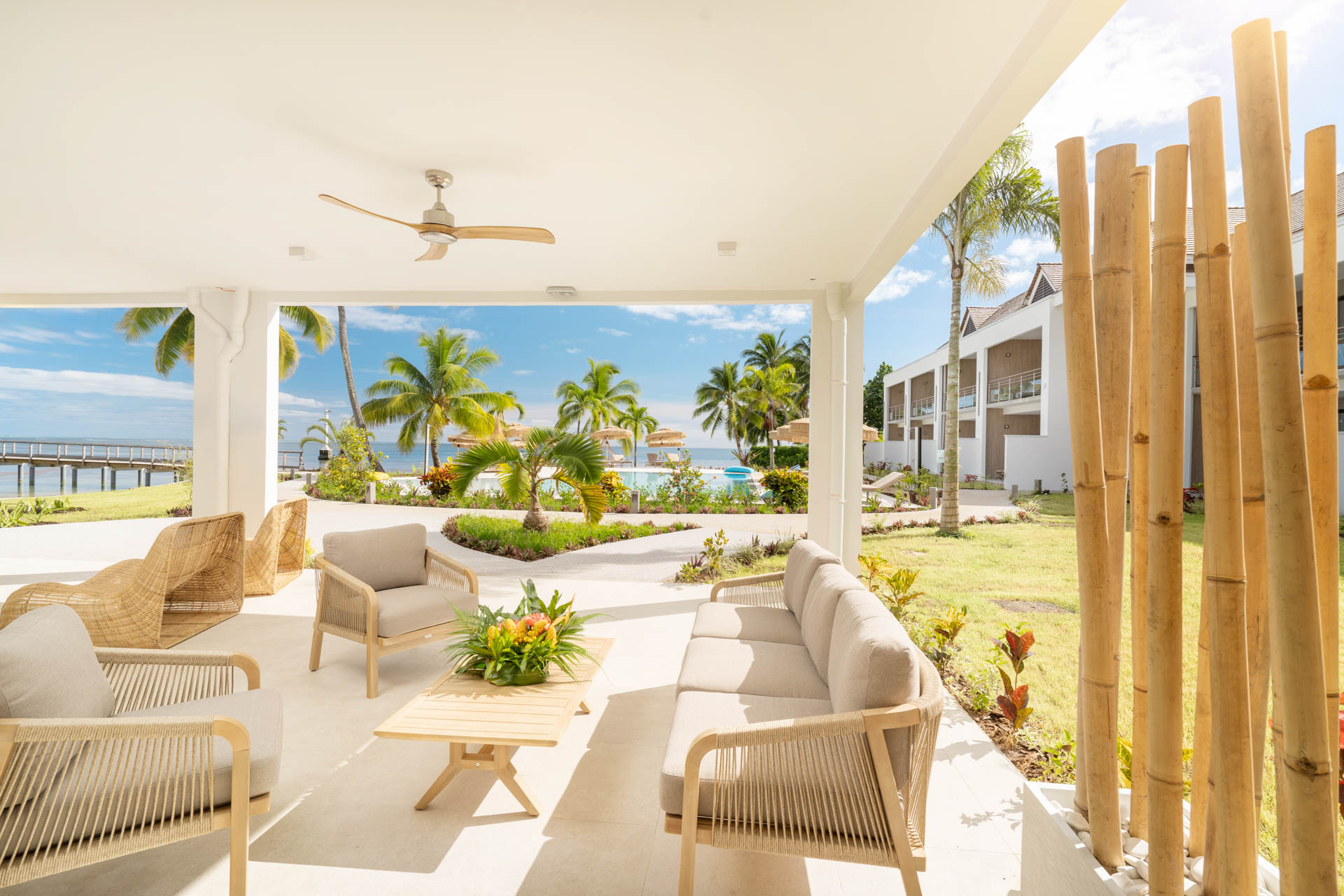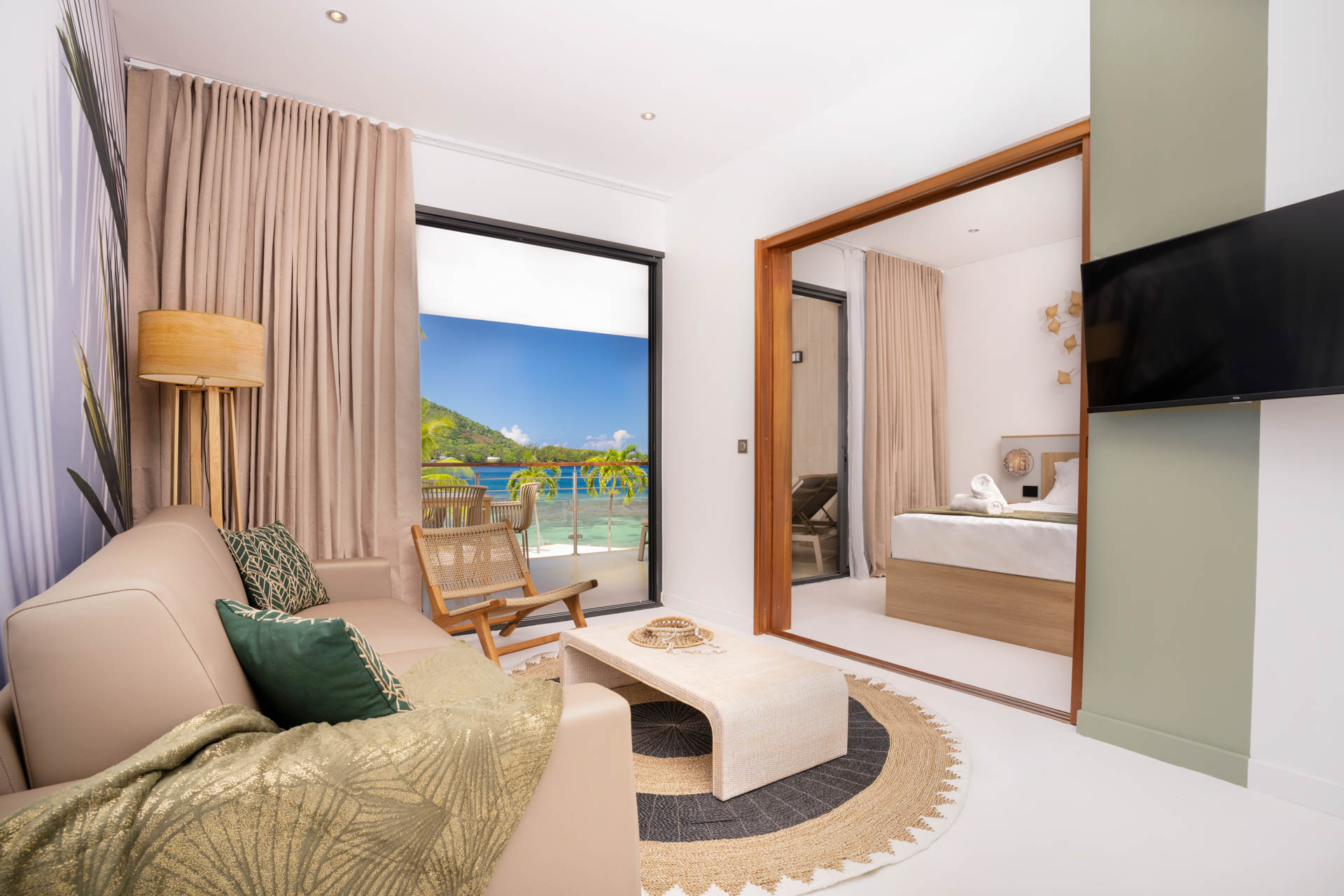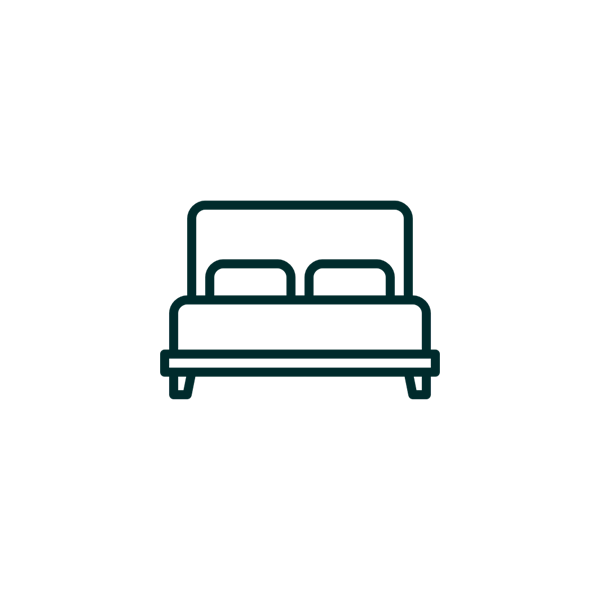 THE SUITES
Discover below the specificities of each of our 2 room categories.
THE SERVICES
Dining, relaxation, adventure, entertainement... and much more!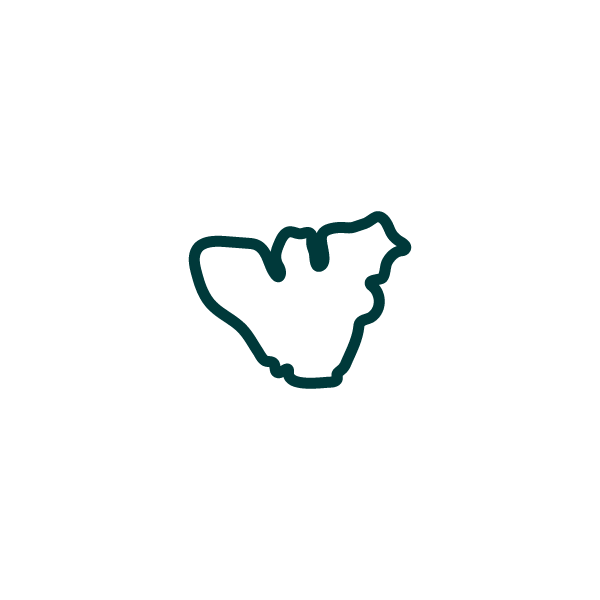 THE ISLAND
Moorea is often described as a magical island that truly has it all!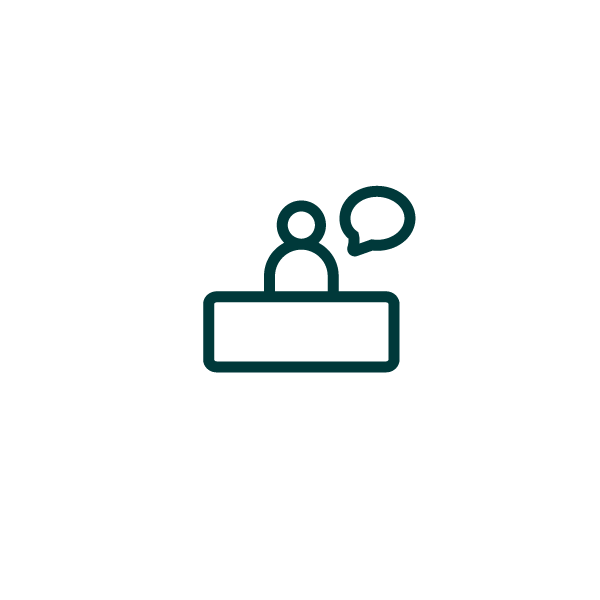 CONTACT US
Please feel free to get in touch with us if you have any questions.